<![if !vml]>

<![endif]>SAINT VAAST EN AUGE
<![if !supportEmptyParas]> <![endif]>
<![if !supportEmptyParas]> <![endif]>
Saint Vaast En Auge is a tiny countryside village in an area called, Le Pays d'Auge.
It is located between two famous sea side resorts called Deauville, and Cabourg.
Caen, the main city of the area, is 30km (18miles) South East.
<![if !supportEmptyParas]> <![endif]>
Saint Vaast En Auge had nothing to do with the D-Day invasion as the nearest DZ/LZ, 'V', Varaville was 8 miles S.E.
<![if !vml]>

<![endif]><![if !vml]>

<![endif]><![if !mso]>

<![endif]> <![if !mso]>

<![endif]><![if !mso & !vml]> <![endif]><![if !vml]>

<![endif]><![if !vml]>

<![endif]><![if !mso]>

<![endif]> <![if !mso]>

<![endif]><![if !mso & !vml]> <![endif]><![if !vml]>

<![endif]><![if !vml]>

<![endif]><![if !vml]>

<![endif]><![if !mso]>

<![endif]> <![if !mso]>

<![endif]><![if !mso & !vml]> <![endif]><![if !vml]>

<![endif]><![if !vml]>

<![endif]><![if !vml]>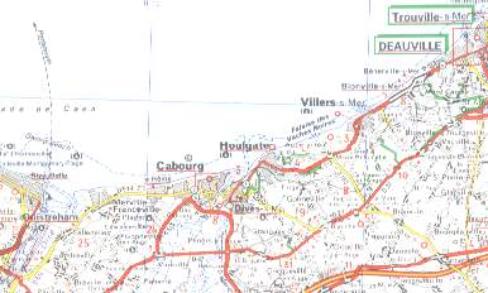 <![endif]>         

there are 3 important monuments in the village

-3- The former town hall which will become the Memorial on 5th June 2000

<![if !supportEmptyParas]> <![endif]>

if you wish more information about the village, you can write to the mayor:

<![if !supportEmptyParas]> <![endif]>

Monsieur le Maire

Maire de Saint Vaast

14640 SAINT VAAST EN AUGE

FRANCE

<![if !supportEmptyParas]> <![endif]>

<![if !supportEmptyParas]> <![endif]>

<![if !supportEmptyParas]> <![endif]>